*Employments in Industry
4.1*           Hamburger Hochbahn AG (Public Transport Co.), Hamburg, Germany, 1960‑61, Planning Engineer.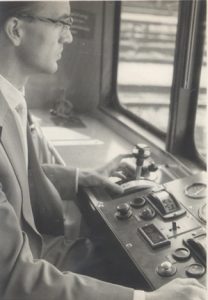 4.2*           Wilbur Smith & Associates, Consulting Engineers, New Haven, CT, 1961‑63 and in San Francisco and Washington part‑time 1964‑67, Principal Engineer.
4.3           Wurster, Bernardi & Emmons, Consulting Architects; San Francisco, 1964‑66.
4.4           Lawrence Halprin and Associates, Landscape Architects; San Francisco, 1965‑66.
4.5           David A. Crane, Urban Planning and Design; Philadelphia, 1967‑68.
4.6           Dechert, Price and Rhoads, Attorneys; Philadelphia, 1969‑70.
4.7           Vincent Kling Associates, Consulting Architects; Philadelphia, 1972‑76.
4.8           Transportation Systems Center, U.S. D.O.T., Cambridge, MA, 1971‑72.
4.9           Township of Middletown, PA, Traffic Engineer, 1972‑80.
4.10         Interplan Corporation, Consulting Planners; Santa Barbara, CA, 1971‑75.
4.11         MITRE Corporation; McLean, VA, 1974.
4.12         Office of Technology Assessment, U.S. Congress; Washington, 1975.
4.13         Urban Mass Transportation Administration (UMTA), DOT, Washington, 1975‑77.
4.14         DeLeuw, Cather and Co., Consulting Engineers, Washington, 1975‑77.
4.15         Venturi and Rauch, Architects and Planners, Philadelphia, PA, 1978‑79.
4.16         City of Philadelphia, Mayor's Office, 1980.
4.17         Boston College, School of Education, on UMTA‑sponsored project about assisting rail transit use by the blind, 1980‑81.
4.18         City of Edmonton, Alberta, Canada; member of a 3‑person inter­national team of consultants for light rail transit network planning, 1982.
4.19         Cambridge Systematics, Cambridge, MA, 1981‑83.
4.20        Bruinette, Kruger, Stoffberg, Pretoria, South Africa, 1982‑83.
4.21         Southeastern Pennsylvania Transportation Authority ‑ SEPTA, Philadelphia, PA, 1983‑86. 1993-96, 2010.
4.22         William T. Coleman, Jr. (on Thompson‑Coleman's report on SEPTA's Regional High Speed Lines), 1985.
4.23         Westinghouse Electric Corporation, Pittsburgh, 1985.
4.24         Greater Manchester Council, England: consultant on the regional rail/light rail transit plan for Manchester; April 1986.
4.25         Autoridad Autonoma del Proyecto Especial Sistema Electrico de Transporte Masivo de Lima y Callao, Peru; one of two international experts invited to review and advise the government on transit planning for Lima, 1986-88.
4.26         CRS Sirrine, Inc., Denver/Phoenix; 1987-88; planning of LRT for Phoenix.
4.27         City of Philadelphia and SEPTA. Chair of Peer Review Group on Evaluation of North Philadelphia Streetcars; 1987-88.
4.28         Minister of Transport, Western Australia; one of two international experts invited to review transit plans for the City of Perth, 1988. Recommended Regional Rail instead of BRT for the Northwest corridor. The line was built three years later.
4.29         San Francisco Bay Area Rapid Transit District – BARTD, 1991-2010.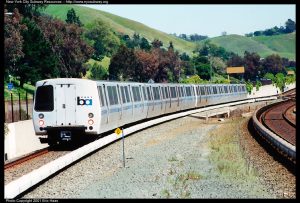 Advisor on system evaluation, operations planning, design of the Airport Extension and the Bay Area Regional Rail Planning. Also, worked on Regional Rail Plan for the Bay Area.
4.30         Toronto Transit Commission, one of three Peer Review Group members; 1993-94.
4.31          Buckhurst, Fish & Jacquemart, Consultants, on evaluation of PANY&NJ's plan for LGA-JFK Airports Access Line; New York City, 1994.
4.32         Washington Metropolitan Area Transportation Authority, 1998-2002.
4.33         Metro.Atlanta Rapid Transit Authority–MARTA (Legal expert witness), 1998.
4.34         Chicago Transit Authorityo (Legal expert witness), 1999.
4.35         New York City Transit Authority – NYCTA – New York, 2000-03
4.36        City of Napoli, Italia, 2000.
4.37        City of Belgrade, Serbia, planning Metro and LRT systems, 2003-2011.
4.38         Mexico City Transportation Office, Mexico DF, 2001, 2005-06.
4.39         Gannett Fleming, Philadelphia, PA 2002-04.
4.40         US Department of Justice, Southern District of New York, Expert itness, 2007-09.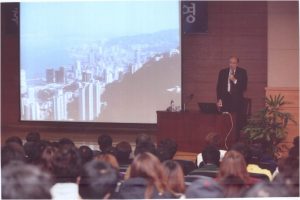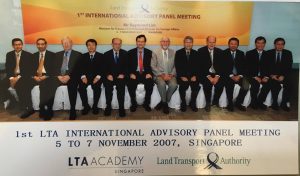 4.41          Member of the International Advisory Panel to the Land Transport Authority, appointed by the Minister for Transport, Republic of Singapore, 2007-2009.
4.42         METRO – Metropolitan Transit Authority, Houston, 2007 and 2010.
4.43         All-Inclusive Project Development Services Ltd – APDSL, Trinidad, 2008.
4.44        US Internal Revenue Service, 2010-11. Expert witness in the Federal Court in Boston, 2012
4.45         Metro Agency SUBTE, Buenos Aires, Argentina, 2012.
4.46        USTRAN, Mexico City, 2011-12.
4.47         City of Moscow, Russia, Member of Mayor Sergei Sobyanin's Foreign Experts Team, 2012.
4.48        Gorodskie Projekti, Moscow, Russia, 2013-present.
4.49        Metolink, Los Angeles, CA, 2014-15
4.50         China Sustainable Transportation Center, Beijing, China. Transportation planning for Tianjin (population 9 million) as a green city; China, 2016.